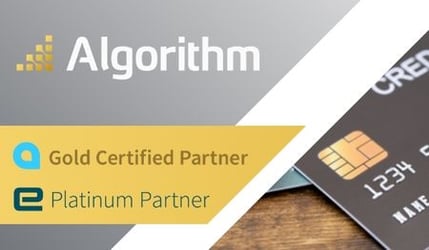 Enable Your System to Leverage a Robust Payment Processing from Epicor

Epicor Credit Card Processing is an optional module for the ERP systems delivered by Epicor. It is a high value add-on to automate and integrate customer payments initiated by credit cards. Epicor thoroughly analyzed the payment processing market to find a solution to its customers by delivering a cost-effective, easy-to-use, safe, and robust credit card processing add-on product.

Epicor developed multiple components in the bank card payment process to lower your costs and avoid complications with integrating to 3rd party systems. It all makes the implementation and maintenance quick and easy. Customers with cloud deployments get the updates in an automated and scheduled manner. Whenever a new requirement arises, Epicor plans to enhance the solution to acquire the latest certifications to remain compliant with leading industry standards.

Epicor Payment Exchange (EPX)
The Epicor Payment Exchange is the heart of the Epicor Credit Card Processing module. It is a robust, card payment processing solution—a technology platform that coordinates with bank card networks and banks to enable merchants to process debit and credit card transactions as well as prepayments.

The EPX service handles the key steps in accepting card payments—real-time authorization, settlement, and comprehensive reporting. As it is fully integrated with multiple ERP systems delivered by Epicor, nearly every step is quicker and easier, and some tedious steps— such as double entry of payment information and daily batch reconciliation—simply go away forever. There are no gateway fees when processing with EPX and it also brings you volume discounts that many processors simply don't offer, leaving more of every sale where it should be—in your bottom line. Epicor in-house experts have the knowledge and tools to solve problems quickly should they occur.

Simplified Processes and More Convenience
Comprehensive authorization, settlement, and reporting from a trusted technology provider
No need for redundant data entry or end of-day batch reconciliation—everything happens automatically within the Kinetic 10 system.
Highly Secured Data and Enhanced Compliance
Encryption of cardholder data helps protect you and your customers
Fully integrated technologies help provide enhanced security
Designed to allow for ongoing compliance with card industry security requirements, including PCI DSS

DOWNLOAD FULL EPICOR CREDIT CARD PROCESSING PDF