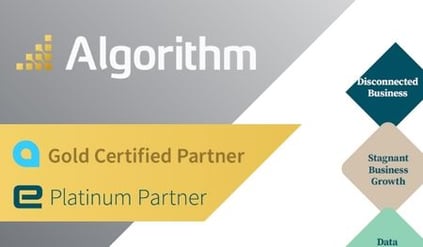 The right business management software solution tailored to your organization will allow your data to serve you sooner than later. Integrating analytics intelligence tools with your ERP will get you off the ground running to defining the KPIs, scorecards, and metrics most meaningful to you. With Dashboards and Smart Views, management and employees can see sales performance, margin performance, truck fill performance, customer and supplier performance, etc. in real time, which helps building supply businesses with fewer interruptions. Timely information and alerts make it easier to manage by exception as things change, so you can adjust and prevent issues before they happen.

But what happens if you have an old solution? Not only is the power of data not serving you the way it should. Take a look at how Epicor defines the How & Why outdated technology can drag down your success:
Excessive Labor & Hiring Costs
Outdated software offers less automation, meaning employees perform more manual tasks that limit productivity and frustrate staff.
Operational Inefficiencies
Time-consuming, manual tasks frustrate employees, disrupt workflow, and limit your staff's ability to serve customers. Technology should enable you to do more with less and run your business better overall.
Insufficient Data Insights
To make smarter and faster decisions, you need actionable, real-time information at your fingertips. Insufficient data can lead to costly issues, missed opportunities, and unmet customer expectations.
Diminished Customer Satisfaction
Customers expect the same intuitive online experience with your business that they receive when using their own mobile devices. Outdated technology sends a message that you aren't willing to invest in tools that make doing business with you easy and effective.
Disconnected Business
Customers expect a seamless, connected, and consistent experience—online, in the warehouse, in the field, and more. Without modern digital tools, you limit your ability to connect with customers and suppliers.
Stagnant Business Growth
Without the right mobile, eCommerce, and web-enabled tools, your customers can't do business with you wherever and however they'd like. Growth can fall stagnant when you limit your opportunities to provide instant answers and sales.
Data Security Threats
Cyber-attacks cost your business and can damage your reputation. Out-of-date systems lack the necessary security to block the latest hacking methods and viruses.

DOWNLOAD & VIEW CHECKLIST