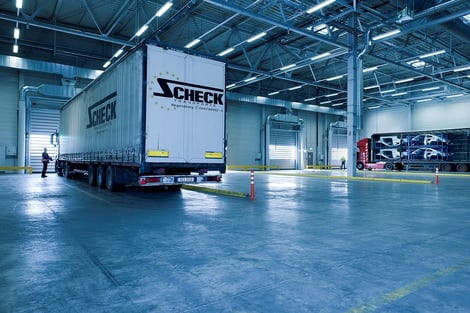 As your company grows, and you begin warehousing your products, it is important to look into various options for creating the efficient process. This is why most businesses turn to a Warehouse Management System.
But what is a warehouse management system?
Warehouse Management System Defined
A warehouse management system (or WMS) is a software application that assists users in any day-to-day tasks within a warehouse. The goal is to give management the information it needs in order to efficiently control how materials move throughout a warehouse system.
A number of processes are integrated into the system that are integral to basic business functions such as movement, storage, and accounting of both materials and finished goods.
Some specific processes that a WMS can cover include:
Inventory and Production Control
Transfers
Production Reporting
Shipping Automation
Label Creation
Point of Movement Tracking
Most warehouse management systems integrate fully with any supply chain management or enterprise resource planning software that you have in place. Your ERP system will feed you what your material requirements are and once those materials show up at your door the WMS takes over and begins to optimize the process within your facility. This is where the benefits begin to kick in.
---
Learn more about Algortihm's Warehouse Management Solutions
---
benefits of a wms
With the implementation of a WMS comes the automation and control of a lot of processes, this creates several key benefits.
Shortened Order Turnaround Time
With a WMS, it is easier to have real-time data on where any material you have is at any given time. This saves you time and helps you to easier decisions along every step of the process and in turn helps to shorten order turnaround time.
Higher Inventory Accuracy
There's obviously methods of organization that exists within a warehouse that you can control without a WMS. However, with the implementation of a WMS, comes the implementation of a system that keeps track of every single item that comes in or goes out of your facility, giving you complete accuracy and control of your inventory.
Improved Shipment Accuracy
Having real-time knowledge of where your products are at in your system, where they are going, and when you are receiving more materials all on one platform helps you to make better informed shipping decisions every day. A WMS helps to eliminate shipping mistakes and errors and always get your product to your customers when they need it.
Better Utilization of Floor Space
A WMS helps you to control every aspect of storage including the utilization of floor space. Being able to constantly know what products need to be where with a WMS helps you to optimize your floor space in order to find a better system for your warehouse.
Fewer Data Entry Errors
With different users manually inputting order information for products into a desktop system all throughout the day, the potential for data entry errors is incredibly high. An automated WMS system can lessen those errors.
Questions to Ask When Picking a WMS
There are a lot of factors that you want to think about when selecting the right WMS for you. Answering some of these questions might help out.
Is it scalable? - You want a WMS that can scale up with your business, what use is a system if it can't support your own growth?
What hardware does it support? - Implementing a system that is compatible with the hardware tools you already have - tablets, handhelds, laptops, etc. will help cut costs and will help with user pushback.
Does it cover my business functions? - This is the big one, you need a system that does everything you need to do. If there are elements of your business that you can't fully integrate into a certain WMS you might want to search elsewhere.
What type of support do I need? - Is your business something that is simple enough to easily implement an out of the box WMS? Or do you need a customized solution created and implemented by a team?
One of the most important things to keep in mind when searching for the correct WMS solution is finding a system that fits your business process. You don't want to change your process to fit the software.
What Does a WMS Cost?
Cost is probably one of the most important factors to consider when deciding on a WMS. The many benefits might be able to save you business millions down the road, but often times those benefits come at a large initial cost.
It is important to keep in mind that implementation costs vary greatly from business to business, however, most businesses that we deal with make an initial investment of a little over $100,000. This breaks down to about $60,000 in just software, $25,000 in hardware, and $30,000 in services.