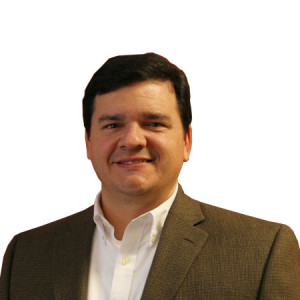 As Director of Network Services, John Jones is responsible for providing excellent IT customer service every time. This includes both internal customers, the employees of Algorithm, as well as providing full IT support for Algorithm's 300 nationwide customers.
John has an additional role as hosted services manager. Algorithm's hosted services customers are housed in a Chicago data center and John provides full installation, support and maintenance for those customers.
John started his IT career in the late 80's working the night shift in the MIS department for the parent company of Sears Portrait Studio while attending Washington University in St Louis. 25 years later, he still enjoys getting flummoxed on an issue he can't immediately solve. John has been an Algorithm team member since 2005 and can think of nothing he'd rather want to do (unless he happens to win the lottery).
Please describe your experience at Algorithm. When and why did you become involved?
I joined the Algorithm team in 2005 after a long stint in IT management. The team that Mike Oswalt created showed how IT consultancy was supposed to work and that really appealed to me.
Each member of the organization is empowered to work independently with very little oversight. Mike gives the direction and the consultants have the freedom to do whatever it takes for the customer. In short, this company and this line of work suit me well.
You provide IT support for Algorithm's 300 nationwide customers – how do you balance so many customers?
Algorithm's team of IT and network consultants do the heavy lifting. We provide upper-level support for both the customers and our own consultants.
Every one of Algorithm's customers can rest easy knowing that they can "phone a friend" if they need help – we're always here. We have a very broad range of experience and skills so that we can easily support most applications as well. From an Exchange server to an AS/400, we can help.
What do you most look forward to when going to work?
That's an easy question: the customers! On a typical day, we talk to dozens of our customers in all types of situations.
From a complete server melt down, where we're trying to put out fires, to a simple call about planning for a future OS rollout, we get to interact with the people who made us who we are.
Unlike a call center where the customer is just a trouble ticket number, we have a real relationship with ours. It's like picking up the phone and talking to a friend.
What is the best piece of advice you have ever received?
There are two pieces of advice that I've tried to live by. First, only you can make yourself happy. You have the choice to be happy and only you can make that choice.
Secondly, choose your career based on what you love to do. It sounds like a cliché, but it really has worked for me. I've been in IT pretty consistently since 1990 and have only rarely thought about doing anything else.
What is one gadget or piece of tech that you can't live without?
Aside from the obvious winner of my iPhone, which is both the greatest productivity enhancer and productivity destroyer, I'd have to say it's anything GPS. Since the proliferation of GPS-aware tools and devices, it is far easier to get around than ever before.
Many hours of productivity due to lateness from getting lost have been eliminated.
Do you have a favorite vacation/get-away spot?
Anywhere without cell service or Wi-Fi. Recently, I took a cruise with my wife and family knowing that Wi-Fi and cell service would be spotty at best. All of us in the family are heavy technophiles and knowing about this lack of Internet, we had some reservations departing.
Once away from the network for a few days, it began to feel like it did in the '70s and '80s for me. It was quite liberating. The kids still hated it though and were in total tech-withdrawl by the time we got back.
Tell us about the pig latin employment contract you received from Algorithm.
Early in 2005, a friend had contracted with a consulting firm called Algorithm. He contacted me and mentioned that they were looking for a network consultant and thought I was a match. After talking to Mimi Bertram, Algorithm's head of HR, we agreed to meet at a Starbucks in Columbus.
Little did I know that she was bringing Mike Oswalt, the owner. I was expecting to see a single person at the interview and there were none – only a couple sitting in a booth across the room.
Waiting, I had a number of double espressos and was nicely buzzing on caffeine when we finally decided that each was looking for the other. During the interview, it was discovered that both Mimi and I had been raised Catholic and so naturally, we started speaking Latin.
I suppose my interview went well because the next day I received an offer and my employment contract. I can only assume that Mike felt left out during our conversation because my employment contract, all seven pages of it, was in Pig Latin. I knew I had to work for this company!