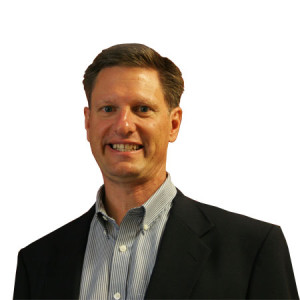 As a business applications consultant at Algorithm, Andy Smith is responsible for working directly with customers to learn the unique aspects of each customer's business process and their goals for improvement. He also offers support and help when training staff on effective uses of software.
Andy received a bachelor's degree in Geography from Ohio Wesleyan University , and began his career in the software industry as a technical writer, before moving to the marketing group and managing the team responsible for web portals.
Andy joined Algorithm as a consultant, where he's enjoyed working with customers for more than 10 years.
Describe your experience at Algorithm. When and why did you become involved?
Mike Oswalt approached me about joining Algorithm during my 13th year with my previous ERP company. I'd never been a consultant before, but was drawn by the idea of working more directly with customers. In our interview, I could see from Mike (and his then six-year old son Will) that the mix of a relaxed manner, underlying passion, and work/family balance made Algorithm the right environment for me.
Much has changed since then, but that culture remains a constant.
What's your favorite Algorithm memory to date?
Most of my favorite memories are from the customer meetings and conferences we host and attend. The chance to sit down with a customer, away from office distractions, and talk openly about their issues and goals; then continue getting to know them after hours has produced some fun and rewarding moments.
Why did you choose your college major? What interests you about geography?
I like to understand why things are the way they are, and why people do what they do. Like when flying on a plane I love to look out the window at a building, a park, or a town, and think about the reasons it was built in that specific spot, and about the people using it. That, and maps are cool. If you think software consultants are geeky, try hanging out with geographers.
What do you find most exciting in your career?
That's an easy one. Helping customers and solving problems. Plus the constant challenge of learning how to use new technologies.
Do you have a favorite get-away spot?
Hawaii ruined all other vacation places for me. My wife and I have been lucky enough to visit twice. On the rare day I buy a lottery ticket, Hawaii is the reason.
Coffee, tea, or water?
Water. Occasionally mixed with barley and hops.