1 EDI Source, Inc. is a leading provider of electronic data interchange (EDI) software and Software-as-a-Service solutions. For more than 20 years, the company has served the EDI needs of businesses ranging in size from single-person operations to Fortune 500 corporations. Visit www.1edisource.com for more information about our products and services.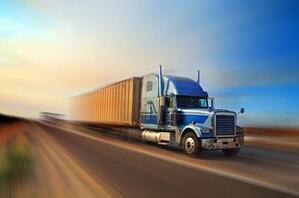 Many companies rely on EDI as a fast and productive way to conduct business in the transportation and logistics industry. Some commonly used transactions in the EDI transportation cycle are Motor Carrier Load Tender (EDI 204), Response to Load Tender (EDI 990) and Motor Carrier Shipment Status Inquiry (EDI 213).
In an effort to help you leverage your EDI solution capabilities and unlock automation potential, 1 EDI Source outlines three frequently overlooked EDI transaction sets in this industry.
1. Motor Carrier Freight Details and Invoice (EDI 210)
Are you tired of receiving paper invoices from freight carriers? The EDI 210 replaces paper invoices and provides an itemized detail of charges, along with information that is typically on a paper invoice. By using an EDI software solution, this transaction set can be mapped, automated and seamlessly integrated with your back-end business system, thus alleviating manual entry and processing.
2. Motor Carrier Bill of Lading (EDI 211)
A legal bill of lading, or EDI 211, allows shippers or other responsible parties that contract with a motor carrier to provide an electronic description and receipt of goods for shipment. The bill of lading provides a list of products being shipped; notates whether a product is considered hazardous; and protects the shipper by guaranteeing payment. By transmitting the bill of lading via EDI to the motor carrier, document accuracy and security are enhanced. EDI automation techniques can be leveraged to promote faster and more efficient product shipping.
3. Transportation Carrier Shipment Status Message (EDI 214)
Transportation carriers, such as trucking companies, use an EDI 214 to provide shipment status updates to their customers. The recipient of the status message can provide information such as delays, confirmation of receipt, or other shipping process updates to its customers. Shipment status update information in an EDI 214 can also include critical dates, times, locations, routing information, identifying numbers and conveyance. By implementing an EDI 214, data can be optimized through the entire supply chain, as well as provide the end customer with valuable information about the order.
Whether you are working with an existing EDI software solution or looking to implement a new solution, there are numerous EDI documents to help streamline your business processes. Ask your current customers, suppliers and service providers what documents they can exchange with your company. By maximizing your EDI efforts, you will ultimately promote and streamline your operations.