1 EDI Source, Inc. is a leading provider of electronic data interchange (EDI) software and Software-as-a-Service solutions. For more than 20 years, the company has served the EDI needs of businesses ranging in size from single-person operations to Fortune 500 corporations. Visit www.1edisource.com for more information about our products and services.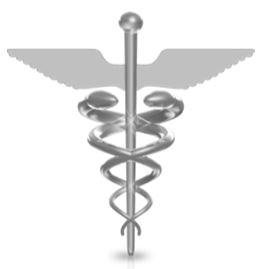 The use of healthcare EDI is an effective way to ensure security and delivery of critical patient information. Regulatory requirements for the Health Insurance Portability and Accountability Act (HIPAA) are growing increasingly complex and changing rapidly.
Compliance challenges often arise when exchanging HIPAA documents such as claims, insurance eligibility inquiries and premium payments. By choosing an EDI software solution to manage your HIPAA EDI healthcare needs, you can avoid compliance pitfalls. Today we're highlighting three key components of healthcare EDI to research when choosing an EDI software solution.
1. Standard and Compliancy Mandates
Since January 2012, version 5010 of the HIPAA X12 EDI transactions has been enforced. Additionally, an update of the International Classification of Diseases (ICD) standard has been set for October 2013. As you encounter standard updates and compliancy mandates, it is important to find anEDI healthcare solution to accommodate the particular needs of HIPAA data transmission.
2. HIPAA ANSI X12 EDI Transactions
The initial EDI standards for transmission of healthcare claims and other healthcare-related information took effect in 2003. Some of the key ANSI X12 standards used in healthcare include EDI 837 Healthcare Claims, EDI 835 Healthcare Claim Payment/Advice and EDI 834 Benefit Enrollment and Maintenance.
3. Protecting Data at Rest and Data in Motion
By encrypting and protecting data at rest and in motion, your customers' electronic protected information (ePHI) is guarded. It is critical that you choose an EDI software solution featuring a PCI/PHI support module to increase protection of your company's data at rest. This module also helps clients restrict and monitor access to sensitive information based on user roles and user log creation. Encryption of data in motion is accomplished using secure communication methods.
The implementation of an EDI software solution to meet your EDI healthcare compliancy needs will improve communication and information exchange with your trading partners. Check with your solution provider to ensure compliancy with all EDI HIPAA, X12, EDIFACT, VICS and UCS transaction set standards to create the ultimate business platform to enhance your company's bottom line and credibility.