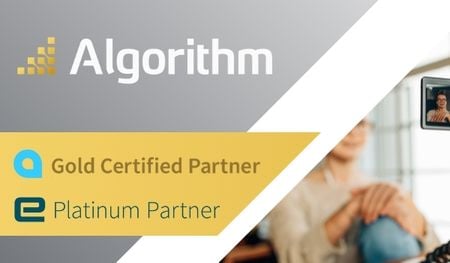 Hear why people just like you chose to replace their legacy system with a cloud-based ERP. But before you take a listen, Read below about the issues that led to the testimonials boasting about the benefits of change.

Their Legacy ERP was hurting their agility.

Rather than getting lighter, is your ERP getting denser? Acquisition, merger, acquisition, merger, spin-off, acquisition; rinse, repeat. There are many tangled webs with legacy ERP systems that have to do with a complicated and unstable mix of purchases from investment companies or software portfolios. It's a matter of purchasing the list of customers.

If you are on a legacy ERP, it's almost impossible to find out how everything has come together as it has and why decisions regarding the software have been made. (If you are interested in the history, Algorithm can help fill in the gaps- just ask.)

Legacy ERP products were once well-loved, comprehensive, and reliable products. At a time when upgrades happened once or twice over the course of a decade, they were consistent. At a time when web services were all that was needed, they delivered. At a time when integration was hard to come by, they had a seemingly endless solution of add-ons that could help. But things have changed dramatically with the cloud an the current state of affairs.

The questions to ask now are:

What have you done for me lately, especially after such a dramatic shift in our landscape?
How is the ERP system I have built and maintained?
Will you need add-ons to complete a basic task?

With a modern, true cloud ERP solution, you're not relying on a series of different interfaces or experiences to do a basic task. Most of the things considered add-ons by legacy vendors are built into cloud solutions and configured by a trusted provider. Integration is assumed in the cloud—it's a luxury for legacy products.

Now for the good stuff - see how these Algorithm customers have done after taking the plunge and making the switch to a robust cloud ERP.




VIEW HERE FOR MANY MORE TESTIMONIALS

Or check out:
Acumatica vs. Macola Comparison