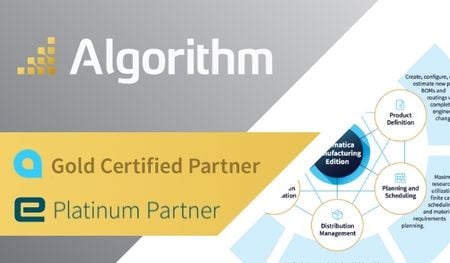 16 Ways Businesses and Organizations Grow with Acumatica Cloud ERP

This eBook explores sixteen ways that businesses and
organizations grow with Acumatica. It shows how organizations
align information and workflows to drive significant
improvements throughout every area of their financial and
business operations on a future-proof cloud platform designed
for extensibility.

Check out a sampling (7 of 16) of what the book fully outlines and see what is available to you if growth is a top priority:

1. FUTURE-PROOF CLOUD PLATFORM: Choose a Scalable, Cloud ERP Platform

Leverage Open APIs to connect people, information, processes, equipment, and ideas with modern technologies, including cloud computing, big data and analytics, robotics, artificial intelligence with machine learning, and the Internet of Things (IoT).

2. CONNECTED SYSTEMS: Comprehensive ERP Application Suite

Advanced financial features for deferred and recurring revenue, project accounting, contract or policy management, billing, asset depreciation, and payroll provide a holistic system for growing businesses. Generate high-quality leads and boost sales with exemplary customer support through embedded CRM with case management.

3. AUTOMATED BUSINESS PROCESSES: Streamline Processes and Minimize Data Entry

Start with pre-defined workflows and tailor the standard process or create new workflows from scratch. Workflows can be triggered from Business Events to send alerts and notifications to employees, customers, or vendors.

4. ACTIONABLE REPORTING: Manage Your Organization by Exception with

Visual Dashboards, Real-Time Data, and Notifications
Gain a strategic view of your business with robust business analytics through native Microsoft Power BI connections, built-in pivot tables, or marketplace connections to other business intelligence applications.

5. COMPLIANCE MANAGEMENT Reduce Risk with Powerful Compliance Features

Set a solid foundation to manage labor regulations and safety protocols set forth by the Occupational Safety and Health Administration (OSHA), Health Insurance Portability and Accountability Act (HIPAA), Fair Labor Standards Act, workers' compensation, trade union requirements, Family and Medical Leave Act (FMLA), and others.

6. ROBUST FINANCIALS A Complete and Advanced Accounting Suite

Connect to thousands of financial institutions and streamline intercompany transactions including: Core Financials, Enterprise Accounting, Revenue Management, Fixed Assets, Payroll, Currency & Tax, Project Accounting, and Time & Expense.

7. FIXED ASSETS Manage Resources with Native Fixed Assets

Fixed Assets application provides stock depreciation schedules that you can configure to meet your specific business needs. Identify assets by identification number and location with attachments for warranties, user manuals, and other information. Fixed Assets integrate with Purchase Orders and your General Ledger for seamless accounting transactions.