Kristin Christian
Business Application Consultant
As a Business Application Consultant Kristin is responsible for working closely with Algorithm's clients to implement software solutions that address their unique business processes. Kristin takes pride in collaborating with clients to identify their strengths, weaknesses and challenges in their organization and providing sound software solutions that enable them to operate with greater control, accuracy and efficiency in order to focus on growing and maintaining their business. Kristin has a special passion for the accounting and inventory management side of operations, as well as business process improvement initiatives.
Prior to joining Algorithm, Kristin spent almost 9 years as a controller and operations manager for a distribution company in Minnesota. During that time, she was the network administrator and also an ERP end user. Born and raised in Minnesota, Kristin graduated from Metro State University and holds a degree in Social Science.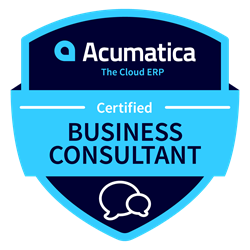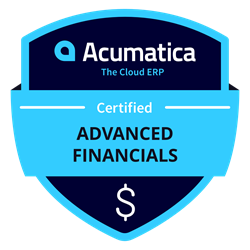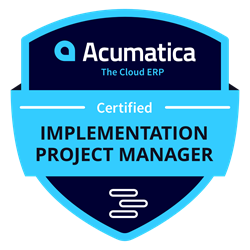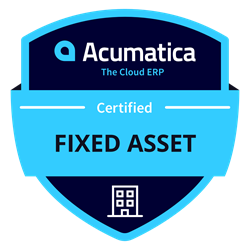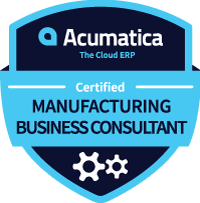 Kristin is a country girl at heart, so when she's not working you'll find her on her horse, chasing cows (for sport) or riding a trail.
Q: Besides switching from Legacy ERP, what's your best advice for ERP users?
A: Leverage your system! Think about what you are doing outside your system, and then find out why. Chances are your ERP can do that heavy lifting for you. I think a lot of people miss this key area.
Q: If a customer is hesitant to switch ERPs because of cost, implementation time, and training, what would you say to help them overcome the hurdle?
A: If you can't do business at the speed your customers do business, it will cost you far more in the long run than the upfront costs of an ERP switch. It's critical to see the big picture and not be focused too much on the details.
Q: Tell us about the "secret feature" that most customers don't use in their Acumatica installation. Why is this feature, in your opinion, so powerful?
A: I think a fantastic and little known feature is the Shift+F to quick filter data in screens. When there is a LOT of data in there, this secret feature can make the difference in seeing the value in the system and help people be self-service to find what they need quickly.
Q: We offer several powerful companion solutions and products. Which is the ONE all customers should have regardless of their ERP system? Help us understand why you love this tool.
A: I think a business Intelligence solution like Power BI is valuable. Data visualization can be used to feed important data at a high level instead of having to go dig for it. It allows organizations to be proactive instead of reactive to changes in the business.
Q: What's your best piece of advice for a company looking to implement an ERP system?
A: It's important to know the product road map. Work with a software company that believes in continuous improvement, and develop a culture of continuous improvement in your organization, so it's an investment and not an expense.
Q: What is your favorite feature of Exact, Acumatica or SAP Business One Software?
A: Acumatica's ease of use for end-users makes it a stand out. The consistent user interface makes user acceptance easier and increases confidence.
Q: What is the best advice you've got from your mom?
A: Always plan your exit. It's something I've built into my life in various ways.
Q: What is your favorite way of spending the weekend?
A: On the back of my horse, Rudy, exploring the mountains and prairies of the west –what's better than that?
Q: Where is your favorite place to vacation? What do you love most about this destination?
A: I live in a log cabin on a ranch in Colorado, and it always feels like a vacation here. I have no desire to go far, but I sure enjoy hosting anyone who needs their escape for a while.
Q: What's your wish for ERP users in 2020?
A: I hope they update their business systems and process so they can spend more time on value-added tasks to grow their business.