Eva James
Account Manager
Eva began her career at the ripe age of 12, assembling manuals into three-ring binders. Upon high school graduation, she took her talents to The Ohio State University, graduating with a Bachelor of Science in Business Administration, majoring in marketing.
She has excelled in software account manager positions for over 20 years. Consistently exceeding an assigned quota and leading her former company in sales over a period of five years, landed Eva at Algorithm, Inc. She is a certified ERP support professional and ERP trainer. Her sales career also supported her Masters in Business Administration degree from Ashland University.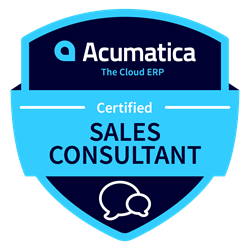 Eva has been married 22 years and has a six year old son. She enjoys being outdoors with her family, cooking, traveling and exploring nature. Both Eva and her father-in-law have celebrated a hole in one and they tease her husband that their son may get one before him!