Andy Smith
Business Application Consultant
As a consultant at Algorithm, Andy is responsible for working with customers to learn about their businesses and helping them use software to achieve their goals. Andy's responsibilities include: discovering the unique aspects of each customer's business process and their goals for improvement, communicating how the software will help with those improvements, training their staff on effective use of the software, and supporting them if problems are encountered once they start using it.
Andy began his career in the software industry as a technical writer for ERP. He then moved to the marketing group, managing the team responsible for web portals. After a brief stint demonstrating CRM as a part of the sales team, Andy joined Algorithm as a consultant where he's enjoyed working with customers for more than 10 years. Andy is a proud alumni of Ohio Wesleyan University.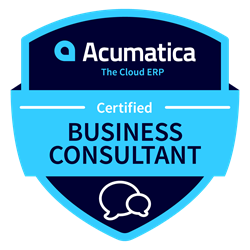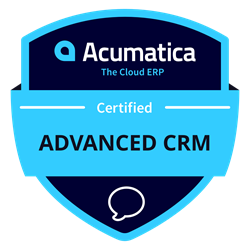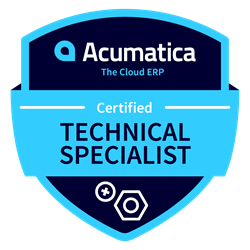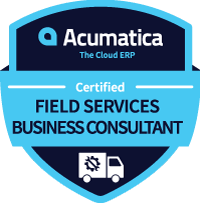 I enjoy working with the wide variety of personalities and industries in Algorithm's customer base. Away from work, I love running, cutting firewood, and watching my kids grow up.
Q. What is the best advice you've gotten from your mom?

A. Oh, that's an easy one! Don't overshare in online forums!

Q. What is your favorite feature of Exact, Acumatica, or SAP Business One Software?

A. There are plenty of features to love about these products. However, I think my favorite is Acumatica's universal search feature. It's super easy to use and very handy for improving operations.

Q. Tell us about the "secret feature" that most customers don't use in their Acumatica installation. Why is this feature, in your opinion, so powerful?

A. I would have to say pivot tables. I know that's not a big secret itself, but it is not used as often as it should. Yet, it can be a very powerful tool for most companies to implement. Try it out and see what I mean.

Q. What is your favorite way of spending the weekend?

A. I love running. I also love spending time with my kids and family and taking on new adventures with them.

Q. What's your best piece of advice for a company looking to implement an ERP system?

A. Though working with the right company is so important, there's also much to learn. Make sure you have the right internal project team in place, as this can make or break any situation. Then, make sure you are empowering them to make improvements when warranted.

Q. Besides switching from a legacy ERP system, what's your best advice for ERP users?

A. It's a big question to ask, but there are plenty of things to consider. Perhaps the most important insight I can offer is not to automate old and bad processes. This is a common problem within many organizations. Instead, ask yourself a simple question before making any decisions. Ask, Why do we do it this way? Then, think about other ways of achieving the same objective.

Q. If a company is hesitant to switch ERPs because of cost, implementation time, and training, what would you say to help them overcome the hurdle?

A. That's easy to answer. Simply do an ROI analysis. When you do, it is clear to see the significant differences that making the switch will do for your bottom line. Every organization is different, but most will see positive results. In addition, it's essential to look beyond today's cost for the upgrade. Think long term about what this could achieve for the company as a whole.

Q: We offer several powerful companion solutions and products. Which is the ONE all customers should have regardless of their ERP system?

A: I think the best option is Wisys. It has some robust features built into it that help to make it not only comprehensive but very flexible to fit most needs.

Q: What's your favorite way to celebrate Halloween? That's also an easy question. Who doesn't love it?

A: It's eating chocolate, of course. What's your favorite way to celebrate Thanksgiving? When it comes to the food, I have one recommendation – sweet potatoes. I love anything with sweet potatoes in it.

Q: What's your wish for ERP users in 2020?

A: It is the wish we all share – eternal happiness! Having learned a bit about who Andy is and what he brings to the team (as well as his views on the most essential benefit of ERP,) we're sure you're a bit more familiar with our team and our goals. Hiring the best-of-the-best and sharing with you in a transparent way is always important to use. Take the time to reach out to Andy or any other member of our team to learn what we can do for you.