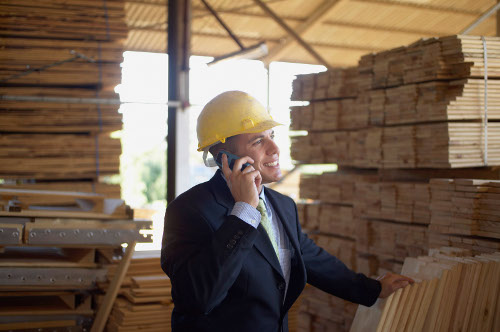 Macola and Wisys are two different systems that help business owners focus on what they do best— business.
To fully comprehend the depth of each product and its capabilities, you first have to have a basic understanding of materials management. Materials management is the process of planning and organizing a system for the movement of materials through a supply chain.
Many complex functions and activities go into this process including:
Identification
Cataloging
Standardization
Scheduling
Procurement
and Packaging
These are all integral business functions that need to be controlled and monitored in order to successfully manage materials. Businesses will usually utilize a software-based system to help them control all of those tasks. This software is known as an Enterprise Resource Planning (ERP) system.
An ERP system is the key to keeping all these tasks simplified and keeping your system organized. This will ensure that your business is able to handle day-to-day materials management tasks.
Macola and Wisys
Macola - Macola addresses all of the basic business functions that any manufacturing or distribution company would find necessary for success. It will help you to manage operations such as manufacturing, project management, distribution, quality management, accounting functions, HR management, and customer relationship management.
Since all of this happens within one software system, it will also increasing the speed, accuracy, and reliability of how you operate your business.
Wisys - Wisys is an SCM system that offers an expansion of the basic functionality of Macola. Wisys provides itself on helping companies to get "real-time" with Macola. At its base, Wisys helps users to create a supply chain solution that fits all of their business needs.
Wisys also seamlessly connects with Macola, so there is no worry about updating inventory in two places—everything is auto-updated from one to the other.
When to Utilize Wisys over Macola
Macola
One of the main issues with a desktop business business software such as Macola is that for a lot of the essential business tasks, paper must be utilized to actually complete the tasks. The paper is utilized for the task then stored somewhere until it is manually inputted into a computer at a later time.
This is a lot more of a sequential process, so if you need that structure within your business, Macola is the way to go.
Another advantage to Macola is that it allows for easier execution of a lot of tasks related to shipping and purchasing. If you want to input specific information into lines of a purchase order into Macola, you have to do so one line at a time. In Macola, you are entering the purchase order, pressing tab, clicking next receiver, bringing up the next line number, etc. with Wisys you can just update all of those numbers at once with ease.
Wisys
If you need something a little bit more flexible that is far more point-of-use, Wisys might be an option that you want to look at.
With technology such as handheld computers, tablets, and WiFi, Wisys is able to push a lot of transactions out onto the floor where they happen in real time. This eliminates a lot of the day-to-day work that goes into maintaining a desktop system like Macola. It also keeps all of the information updated in real-time as everything is inputted the moment it happens.
If you have a more complex system where you have to worry about a lot of receiving and shipping activities and want to take advantage of real-time data and ease of use, then Wisys is the option for you.
Bottom Line
Algorithm is a proud partner with both Macola and Wisys products, but we understand and acknowledge that each system comes with its own limitations, and one or the other might not be the right fit for your business.
This does not deter us from finding the right product for your company. Sometimes that means one or the other, and other times that means a mix of the two. Either way, our main goal is to find a customized solution that works for you.