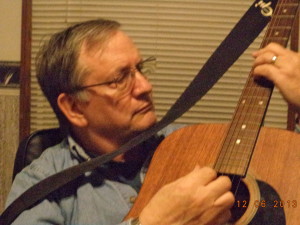 As an Application Consultant for Algorithm, Rick DeBusk is kept busy. He helps clients identify business process issues, determines cost effective solutions to those problems, and then provides project management and user training in the implementation of those solutions.
Rick received his bachelor's degree from the University of Central Missouri, and holds certifications from APICS and other professional organizations. He started his career in manufacturing as a production worker, and then made his way up through the ranks. In 1998, Rick joined an ERP reseller that was later acquired by Algorithm.
Describe your experience at Algorithm. When and why did you become involved?
I came to Algorithm in March of 2001 after 25 years of manufacturing and materials management experience. Algorithm was in the process of purchasing the ERP business partner I had worked for and Mike Oswalt asked me to join Algorithm's consulting practice.
How would you describe the corporate culture at Algorithm?
Within the consulting group especially, we have a supportive, collegial group. We have diverse educational and work backgrounds that add to our range of perspectives to client needs. We share experiences that add to our mutual knowledge about applications and clients. We frequently collaborate on support and implementation issues to get them resolved for our clients.
What do you find most exciting in your career?
Every day is some combination of pop quiz and field trip. I find satisfaction in helping clients solve business process problems and finding ways to help them be more productive.
How do you maintain a work/life balance?
I tend to be "at work" mentally more than I like to admit. My wife and I have weekly dinners with our older daughter's family and we travel to South Carolina to see our younger daughter as often as possible. We now try to take at least one extended vacation every year (this year we're doing two). We've recently traveled to the Amana Colonies in Iowa, taken a bus/train tour of Europe, and stayed at Table Rock Lake in Branson Missouri. I enjoy reading histories, biographies, and watching our American League Champion Kansas City Royals.
How do you connect with the Kansas City community? Are you part of any organizations?
As a traveling consultant, it's difficult to commit to social organizations as much as I would like. Our community life centers around a group of friends in our church group. Our group hosts a large Christmas Day dinner for seniors, serves families at Ronald McDonald House, and participates in the city's annual Extreme School Makeover Day. I volunteer at the Harry S Truman Presidential Library in Independence two Saturdays a month. We also support educational causes through Donors Choose.org and the Truman Institute.
How do you stay updated with the industry?
I subscribe to several manufacturing and systems news feeds and magazines. I am a member of the Greater Kansas City APICS chapter where I previously served on the chapter's board. Algorithm holds internal training sessions and we take advantage of business partner training opportunities.
Do you have a quote or life motto to live by?
Do justly, love mercy, walk humbly. – Book of Micah
Do your duty and history will do you justice. – Harry Truman
Coffee black, whiskey straight. – Grandpa Frank DeBusk