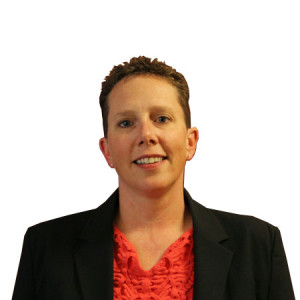 As a Business Application Consultant Kristin is responsible for working closely with Algorithm's clients to implement software solutions that address their unique business processes.
Kristin takes pride in collaborating with clients to identify their strengths, weaknesses and challenges in their organization and providing sound software solutions that enable them to operate with greater control, accuracy and efficiency in order to focus on growing and maintaining their business.
Kristin has a special passion for the accounting and inventory management side of operations, as well as business process improvement initiatives.
Prior to joining Algorithm, Kristin spent almost 9 years as a Controller and Operations Manager for a distribution company in Minnesota. During that time, she was the network administrator and also an Exact Software end user.
Born and raised in Minnesota, Kristin graduated from Metro State University and holds a degree in Social Science.
Kristin is a country girl at heart, so when she's not working you'll find her on my horse, chasing cows (for sport) or riding a trail.
Please describe your experience at Algorithm. When and why did you become involved?
I joined Algorithm a little over a year ago in August of 2014. I was a Controller and Operations Manager for a distribution company for 9 years and really enjoyed leveraging and maximizing the capabilities of the Exact products.
I had always wanted to explore consulting and have a job where I could travel. Since my son had just graduated and moved on, it was perfect timing to chase that dream. Algorithm was looking for someone with my experience on the financial side of the software at exactly the time I started to consider other opportunities.
It has been a perfect fit for me, both in the culture of Algorithm, and for my passion and skills.
What do you most look forward to when going to work?
I spend a lot of time on the road, and I really look forward to going on site with customers. I love manufacturing and it is so much fun to see all the things that our customers are producing and to help them become more efficient and successful.
Every day I learn something new from someone I get to come in contact with for my work and that makes it very rewarding.
Since I am primarily remote from my Minnesota home office, I also really look forward to when I get to join the rest of the team in Ohio.
I work with the smartest and best people in this industry and am honored to be part of this team.
What is the last thing/task that you have mastered?
Backing up a trailer. Even though I still get a little nervous when I need to put in between buildings or vehicles, I am confident enough to attempt it, and it doesn't take me an hour anymore.
I've got it dialed in.
What is one guilty pleasure you can't live without?
Bourbon. Neat or on the rocks. And my horse, but his name is Whiskey so it all comes full circle. Believe it or not, he came with the name - that's how I knew he was the one for me.
What is your go-to karaoke song?
I can't carry a tune in a bucket, so you will never catch me singing karaoke. Unless you want to get rid of unwanted guests, or close the bar down, then I could help you out.
You are a self-described country girl at heart. Tell us more about your adventures on horseback!
Take any stereotypical country song about trucks, beer, dirt roads and rodeo, and that describes me.
I own more cowboy boots than dress shoes and I've been horse crazy since I could say the word, but it took a former co-worker's story to inspire me to pull the trigger and finally pursue my dream of having my own horse. While I had rode horses growing up, I hadn't been on a horse in nearly 20 years and never owned one.
After a little "adjustment" period (and several lessons) to get my sweet, kind horse that turned into demon-spawn after I got him to his new home, we settled into a mutual understanding of each other. After gaining some confidence, I have then proceeded to take that horse into every situation I ever wanted to try on horseback, and maybe a few I never thought of.
We've had a few arguments over these things, such as which trail to take, or if it was acceptable to pull a live human on a sled, or really just how high (or low) that jump was, and played a rousing guessing game of "tree stump, or angry bear?" and I am still around to laugh about it.
One of our favorite things to do is herd. While we prefer cows, and have competed in ranch rodeo, ranch sorting leagues, and team penning; in moments of desperation, we will herd goats, pigs and cats on the farm. Cats is probably an exaggeration.
Cat is more accurate, and it's not that hard, probably because it's only one. It keeps our skills sharp so when I get my farm we can move our own cattle…or cats!
Tell us about your eternal probationary period.
This mostly comes up when a customer goes out of their way to give me a pat on the back, but Mike likes to pretend that I am in an eternal probationary period and will make jokes like "if she works out", or, "if she makes it past probation."
So far there is no end in sight. Maybe one day...