Record selection criteria is set in Crystal Reports in the Select Wizard. Users can build a custom record select statement using multiple criteria. By clicking on the Show Formula button, users can see the Select statement.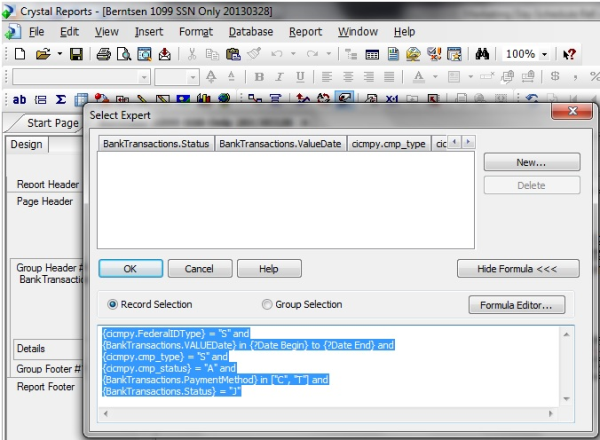 If an SQL query already exists, users can paste the SQL select statement into the Select Expert Formula window. Here's an example of a SQL statement pasted into Crystal and cleaned up to conform to Crystal requirements: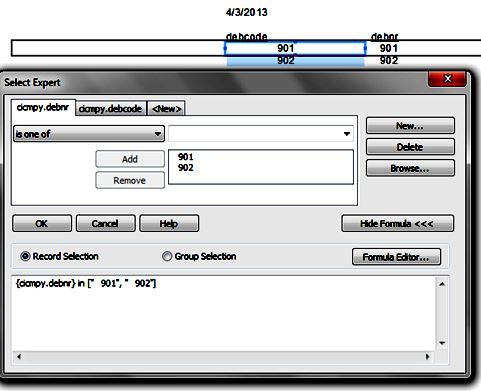 However, Crystal does not always honor Microsoft SQL syntax. In this case, here is a SQL select statement:

The NOT IN SQL syntax will not work in Crystal. It has to look like the example below.