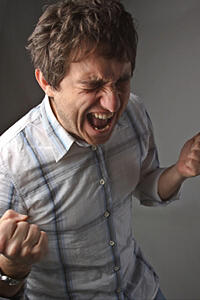 Just like larger companies, small and medium businesses depend on information technology (IT) to help them succeed in an ever-changing world. Whether you're running a small legal firm or a midsize construction company, you know that business performance is increasingly tied to your ability to keep IT systems operating at peak efficiency.
But for organizations with limited or no full-time IT personnel, IT management and maintenance can be a difficult job to do right. Routine system monitoring and maintenance can eat up time and resources that could be better used to help run the business more efficiently and make it more competitive. And when something does go wrong, it can be a nightmare - employees can't get their jobs done, customers can't get service, orders can't be processed and supplies can't be ordered.
Off loading routine, yet vital Information Technology infrastructure break/fix, monitoring and management functions allows you to concentrate on your business.
So here they are, the top benefits of working with an IT provider or partner:
1. Many IT providers can function as an extension of your business
By engaging outside IT providers, companies can leverage the resources of the IT providers as if they were an extension of their business. A company, such as Algorithm, that maintains an external data center can give its customers access to cloud services, backup repositories and the like without the company having to outlay large amounts of capital to acquire similar technologies. For a smaller monthly subscription, the customer has access to technologies that may be beyond their reach.When a company looks outside of its own walls for additional IT services, they can gain a wealth of real world experience that they may not get from utilizing internal personal alone.
2. IT partners provide proactive services that help prevent problems before they happen
Generally, IT providers can provide monitoring and system performance that has been tailored to the needs of their customers. Algorithm initially makes an assessment of the customer's environment to determine the metrics that will be monitored and then alerted upon. Having the 24/7 data center to monitor its customers allows Algorithm to provide peace of mind anytime of the day. There have been numerous instances where we were alerted to a potential problem prior to the customer feeling downtime or lack of performance.
3. IT providers can help resolve issues quickly and effectively
When a company looks outside of its walls for additional IT services, they can gain a wealth of real world experience that they may not get from utilizing internal personnel alone. Typically, IT providers have the ability to troubleshoot and fix issues quickly drawing on previous experiences and multiple IT relationships. IT providers have a responsibility that requires that all skill-sets be updated and maintained so that we always provide the best possible service to all situations.
4. Working with an IT partner can minimize the impact on business operations
Unlike the standard process of ramping up a new employee so that the company can see a benefit in the new hire, IT partners are already ramped up. Most IT partners can become productive for a customer on the very first day. Because of this, the impact for the business is minimized and benefits are rapidly seen. This is due to the IT Provider's scope of knowledge and ability to adapt to the nuances of the customer's environment.
Do you work with an IT partner for support? Either for small server tasks or for fully managing your IT infrastructure?