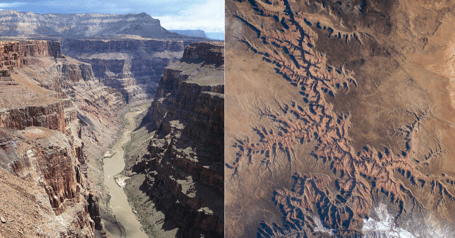 As I am flying over the Grand Canyon, it looks completely different than standing on its rim. Granted, from both perspectives, it is a really big hole.
But flying over it gives a fuller sense of the enormity of this natural wonder and the events that created it.
Sometimes a different perspective helps us understand things better. Looking at comparative financial statements gives us one perspective, but looking at a common-size statement can help us learn something new.