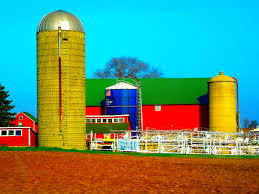 The short answer is kind of.
But then this would be the shortest article ever written probably, and some folks might not find "kind of" to be a very fulfilling answer to the question posed.
Over my 15+ years of experience in the Enterprise Resource Planning (ERP) world I've worn many hats and done everything from management to consulting to sales engineering, and I have to say that the term "Silos of Data" is probably one of the most commonly used analogies in the business.
It's especially used pervasively in white papers and sales engagements because the visual image that literal silos full of data evokes is frightening to C-level decision makers everywhere!