1 EDI Source, Inc. is a leading provider of electronic data interchange (EDI) software and Software-as-a-Service solutions. For more than 20 years, the company has served the EDI needs of businesses ranging in size from single-person operations to Fortune 500 corporations. Visit www.1edisource.com for more information about our products and services.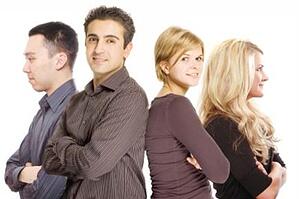 Is your company looking for an energized way to drive revenue? Partnering with an EDI software solution provider may be the boost your company needs for expansion. EDI software and services prove to be a value-add to many solutions by contributing functionality, automation and compliancy to enterprise resource planning (ERP) software, warehouse management systems (WMS) and other back-end applications.
Engaging in a strategic partnership helps turn day-to-day selling into consultative selling by infusing your existing product line with a suite of new products and capabilities. We've outlined three reasons to consider an EDI solution partner.
1. Drive New Revenue
Adding relevant products and services to your business offerings helps advance client cultivation. In an EDI partnership, your company can take full advantage of a diverse offering of arrangements depending upon your desired engagement level. Partnering with a trusted EDI company equates to more sales opportunities and exposure, and ultimately more money to your company's bottom line.
2. Compliancy Needs
Have you run across a client with an EDI compliancy deadline? By partnering with an EDI software solution provider, you can take on the role of a trusted advisor in offering a variety of EDI products to resolve your clients' compliancy issues. EDI solution providers with a dedicated support team ensure that your clients receive a timely implementation and ongoing maintenance and support.
3. Integration
Whether you are a reseller of a specific ERP solution, or a software consultant, your clients can streamline business processes by integrating their EDI software with back-end systems. Check with your EDI solution provider to learn more about the B2B and EDI integration services offered to eliminate manual order entry and increase automated processes for your client.
It is important to find a solution partner that complements your business industry. You will want to find an EDI provider that caters to a wide range of business sizes and back-end systems to promote flexibility and solution options for your client.