Sniperdyne ECommerce Software
Fully integrated e-commerce solutions for Macola Progression and ES
Algorithm is excited to offer e-commerce solutions from our partners at Sniperdyne. Sniperdyne is the leader in e-commerce software for Macola. Their solutions stand apart from the competition by fully integrating data for vendors, sales representatives and customers. Sniperdyne has developed a complete robust e-commerce application that allows users to control their website or online customer portal from existing data in Macola, eliminating data redundancy.
Sniperdyne's Asimilate Suite allows Macola users to easily create e-commerce websites driven directly from Macola ES or Progression data. No Manual process is needed to pull orders into Macola, or push updated inventory data to the web. Website activity, such as new customers, new orders or address changes integrate into Macola automatically, providing updated information 24/7.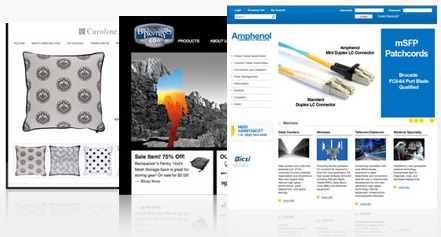 Algorithm is a full-service Exact Channel Partner and Reseller with over 20 years of experience. We provide software consulting, implementation and support for Macola users across the United States.