Leadership

Team

We are a group of technology professionals who enjoy working with each other in an effort to better serve our customers. Together, we have created an environment that fosters collaboration and growth.
Mike Oswalt
President
Role: As President it is Mike's role to assemble the best team possible to provide a remarkable customer experience, whereby customers view Algorithm as a strategic partner and together we build long-term relationships.
Background: Mike attended business school at Ashland University and passed the CPA exam (on his first attempt) in 1987. Mike spent a few years as a Cost Accountant with a manufacturer of custom power generating equipment and as a Controller for a company that produced exhaust equipment for the automotive market.
At the age of 29 he landed his first job as a CFO of a manufacturer of components used by firefighters on trucks and hoses. There he implemented Macola V4.
In 1993 Mike started a small consulting division of a local CPA firm specializing in Macola software. That eventually grew into Algorithm.
Fun Facts: Mike has 4 wonderful children, one still at home where academics, baseball and his Goldendoodle Rosie dominates his schedule. Mike welcomed his first grand-daughter in 2012 and is enjoying the karma payback that she is giving his eldest daughter for the time when she was young.
Mimi Bertram
Vice President
Role: As Vice President at Algorithm, Mimi is responsible for all of Algorithm's service delivery, including application consulting, technical support desk, and custom programming. The Algorithm team excels at delivering services that are aligned with customers' needs and expressed expectations. Mimi's job is to ensure that Algorithm not only exceeds customers' expectations, but to also identify what they are in the first place.
Background: Mimi has been a member of the Exact community for almost 20 years. After beginning her career as a Material Planner for a Cincinnati foundry and metal fabrication shop, she joined the Treadstone Group (now Exact Cincinnati) as an Application Consultant assisting customers with the successful implementation and long-term use of the Exact family of products. After a brief stint in sales, Mimi happily joined Algorithm in 2001 to spearhead their customer care initiatives. With a laser focus on the needs of the customer, Algorithm has garnered a well-deserved reputation as a company who can "get it done"! Mimi graduated from the University of Cincinnati and Xavier University with degrees in Classical Languages and in Bronze Age Archaeology.
Fun Facts: Mimi's go-to shot in a game of Horse is a backwards over-the-head shot from the top of the key. She sinks the shot maybe half the time, but on the other hand, no one else EVER does.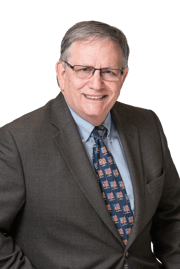 Rick DeBusk
Applications Consultant
Role: As an applications consultant, Rick's chief responsibilities are to 1) help clients identify business process issues, 2) determine cost-effective solutions to those problems, 3) provide project management and user training in the implementation of those solutions. Rick's consulting activities include client site assessment, solution evaluation and recommendations, documenting of implemented solutions, and educating users in management practices and software utilization.
Background: The first 25 years of Rick's career were in manufacturing starting as a production worker and moving through the positions of toolmaker, production manager, purchasing manager, and materials manager. In 1998, Rick joined a Macola reseller that was later acquired by Algorithm. In addition to a bachelor's degree from the University of Central Missouri, Rick holds certifications from APICS, Exact, and other professional organizations.
Fun Facts: Rick regularly volunteers at the Truman Presidential Library and Museum. He is interested in all things historical; museums, book signings, and road side markers. His original life goal was to go 100 mph on snow skis; but only got to the low 70s.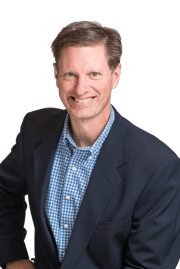 Andy Smith
Business Application Consultant
Role: As a consultant at Algorithm, Andy is responsible for working with customers to learn about their businesses, and helping them use software to achieve their goals. Andy's responsibilities include: discovering the unique aspects of each customer's business process and their goals for improvement, communicating how the software will help with those improvements, training their staff on effective use of the software, and supporting them if problems are encountered once they start using it.
Background: Andy began his career in the software industry as a technical writer at Macola. He then moved to the marketing group, managing the team responsible for Macola's web portals. When Exact Software acquired Macola, he oversaw the transition of those portals to the Synergy solution. After a brief stint demonstrating Synergy as a part of the sales team, Andy joined Algorithm as a consultant where he's enjoyed working with customers for more than 10 years. Andy graduated from Ohio Wesleyan University in 1991 with a bachelors degree in Geography.
Fun Facts: I enjoy working with the wide variety of personalities and industries in Algorithm's customer base. Away from work, I love running, cutting firewood, and watching my kids grow up.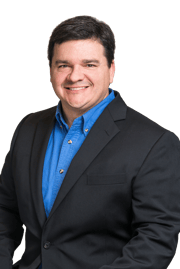 John Jones
Director of Network Services
Role: As Director of Network Services, John is responsible for providing excellent IT customer service every time. This includes both internal customers, the employees of Algorithm, as well as providing full IT support for Algorithm's 300 nationwide customers. John has an additional role as hosted services manager. Algorithm's hosted services customers are housed in a Chicago data center and John provides full installation, support and maintenance for those customers.
Background: John started his IT career in the late 80's working the night shift in the MIS department for the parent company of Sears Portrait Studio while attending Washington University in St Louis. 25 years later, he still enjoys getting flummoxed on an issue he can't immediately solve. John has been an Algorithm team member since 2005 and can think of nothing he'd rather want to do (unless he happens to win the lottery). Prior to Algorithm, John worked in IT for retail, healthcare, manufacturing and publishing companies, in both the "not for profit" and "for profit" sectors.
Fun Facts: After interviewing with Mike and Mimi at Algorithm in 2005, John was sent his three-page employment contract written entirely in Pig Latin. He absolutely had to accept the offer knowing this was going to be no ordinary company.
Jonathan Nelson
Senior Application Consultant
Role: As a Senior Application Consultant at Algorithm Jonathan spends the majority of his time working directly with Algorithm's customers to help them improve their businesses through the better implementation and use of their software applications. Jonathan spends a lot of time getting to know and understand what makes Algorithm's customers successful and assist them in expanding that success. His responsibilities include direct support of WiSys, Progression, ES, Macola 10, and Acumatica, on-site assessments, upgrades, new site implementations, and overall project management.
Background:: Jonathan began his career while still in college at the University of Cincinnati by going to work for a Cincinnati based Macola Reseller. He has since worked for 2 large Macola end-users, participated in a Macola conversion to SAP and spent some time as a Channel Marketing Manager for Bosch prior to accepting a position at Algorithm, Inc. He has been able to develop a broad base of experience working for privately held small businesses as well as large fortune 500 companies both internally and as a consultant. Jonathan graduated from the University of Cincinnati in 1999 with a degree in Business Operations Management.
Fun Facts: Jonathan has 4 children and most of his free time is spent supporting them in their various activities. He loves to read and consume as many good books as he can. He really likes to have the answers so anytime he comes across a question he doesn't have an answer to, he goes and figures it out.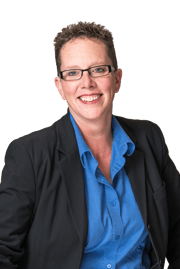 Kristin Christian
Business Application Consultant
Role: As a Business Application Consultant Kristin is responsible for working closely with Algorithm's clients to implement software solutions that address their unique business processes. Kristin takes pride in collaborating with clients to identify their strengths, weaknesses and challenges in their organization and providing sound software solutions that enable them to operate with greater control, accuracy and efficiency in order to focus on growing and maintaining their business. Kristin has a special passion for the accounting and inventory management side of operations, as well as business process improvement initiatives.
Background: Prior to joining Algorithm, Kristin spent almost 9 years as a controller and operations manager for a distribution company in Minnesota. During that time, she was the network administrator and also an Exact Software end user. Born and raised in Minnesota, Kristin graduated from Metro State University and holds a degree in Social Science.
Fun Facts: Kristin is a country girl at heart, so when she's not working you'll find her on her horse, chasing cows (for sport) or riding a trail.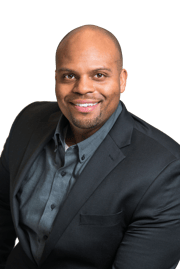 Carl McKinney
Account Manager
Role: As an Account Manager with Algorithm Carl is responsible for delivering upon the high standard to excellence that is synonymous with the Algorithm brand. Through keen partnerships and by utilization of the customer experience as his guide Carl is responsible for the delivery of measurable change to the bottom line of customers he represents.
Background: Prior to jointing Algorithm, Carl had a rich professional history of project management and sales working with the enterprise integration team at Apple, Inc. As a student of design he graduated from The Ohio State University in with a B.S. degree in Landscape Architecture and minor in African American studies. Carl is married with one child and loves spending time with his family traveling and discovering new localities.
Fun Facts: Carl is an experienced portrait photographer and designer. As an experiment he completed a mobile centric project that chronicled a life told through images entitled #instacalendar.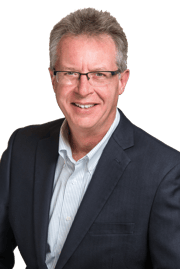 Jeff Jenkins
Account Manager
Role: Jeff Jenkins brings a wealth of experience to his role as an Account Manager at Algorithm. Jeff's post-graduate background includes over 10 years in the mortgage and finance industries, with an emphasis on sales and account management, and almost 5 years in the software industry. He was the Business Development Director for a financial asset analysis and trading software developer, responsible for all aspects of the client and partner acquisition processes in addition to being a key contributor to corporate messaging and branding, marketing, and sales efforts. Jeff dramatically increased company sales, in part, by establishing significant partnerships and alliances with several large international financial institutions. Prior to joining Algorithm, Jeff was a Client Development Manager at Exact, providing him a unique understanding not only of the Exact software product lines but also of the challenges encountered by Macola users.
Background:
Jeff's educational background is in literature, language, philosophy, and semiotics.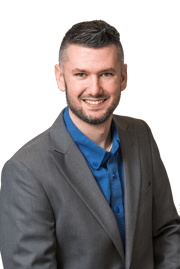 Jeremy Williams
Network Services Manager
Role: As Network Services Manager at Algorithm Inc. Jeremy is responsible for Developing and maintaining the Columbus area client's servers and networks. Jeremy enjoys helping Algorithm's clients implement personalized solutions that will work for their infrastructure.
Background: Jeremy started his career working for a managed service provider where he increased his knowledge after college earning Certifications in Microsoft, Cisco, and VMWare. Jeremy spent 4 years there before becoming the IT manager for a local company in Columbus where he learned how to work with companies and how to maximize their IT spending without going over budget. Jeremy is excited to bring his knowledge and experience to Algorithm where he can help small to medium sized businesses make IT work better for them.
Fun Facts: My 2 boys and I enjoy rooting for the Ohio State Buckeyes and Chicago Bears!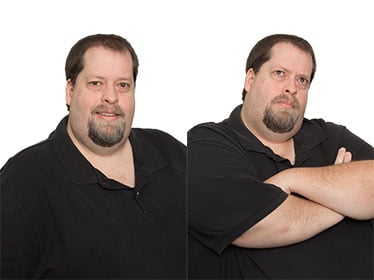 Jerry Kurtz
Development Services Lead
Role: As the Development Services Lead at Algorithm, Jerry is responsible for leveraging Acumatica, Macola, and 3rd party solutions/add-ons to customize and enhance the overall functionality and user experience of Algorithm's clients' Macola installations. The range is from simple process automation to complex integration with other in-house systems as well as custom software solutions.
Background: Jerry was at Exact from 1996 to 2002 and was the first software developer hired into their IT department – in a company full of software developers. He focused on developing web-based solutions for the Macola sales channel and eventually developed Macola's first ecommerce offerings. After his initial years at Exact, Jerry has had several lead positions developing intranet and extranet applications, focusing primarily on Microsoft technologies, such as C#, ASP.Net and Transact-SQL. From 2008 to 2014, he was on the other side of the spectrum working at a company that used Macola ES as its core Financial system which was fully integrated into an in-house software solution.
Fun Facts: Jerry co-authored a book on C++ development with his twin brother. He claims to lack the dexterity for modern video games, so he likes to collect retro games. In his spare time he also writes games for vintage video game consoles. He doesn't like cheese. All cheeses. Well, except maybe some Mozzarella, but he has been known to order pizza without cheese.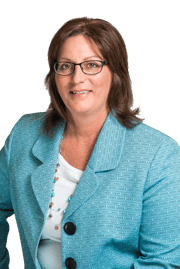 Beth Harris
Customer Care
Background: Beth has been with Algorithm for since February of 1998. Before coming to Algorithm, she worked for Macola Software for 10 years on their administrative, sales and international teams. As you can imagine, Beth brings a lot of knowledge and care to Algorithm's customers.
Fun Facts: When she isn't in the office, Beth enjoys being with her family, riding her motorcycle and helping animals.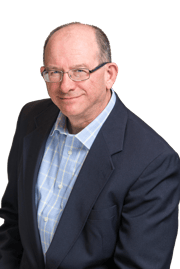 Dennis Easter
Business Applications Consultant
Role: As a consultant at Algorithm, Dennis is responsible for working with customers to learn about their businesses, and helping them use software to achieve their goals. Dennis's responsibilities include: discovering the unique aspects of each customer's business process and their goals for improvement, communicating how the software will help with those improvements, training their staff on effective use of the software, and supporting them if problems are encountered once they start using it.
Background: Dennis has spent most of the last twenty years working with companies to find the most effective business processes and configure their business software to support those processes. As an accountant and information systems professional, he has helped companies of all sizes across many different industries better meet the goals and expectations of all stakeholders.
Fun Facts: I enjoy teaching new concepts and methodologies and love a good talk about innovation. When I am not at work, I enjoy spending time outdoors with my wife and woodworking.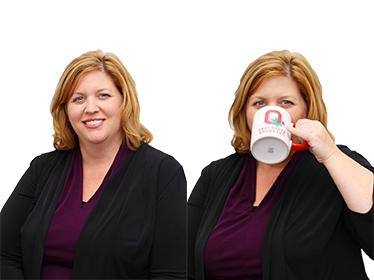 Eva James
Account Manager
Background: Eva began her Macola career at the ripe age of 12, assembling manuals into three-ring binders. Upon high school graduation, she took her talents to The Ohio State University, graduating with a Bachelor of Science in Business Administration, majoring in marketing. She has excelled in software account manager positions for over 20 years. Consistently exceeding an assigned quota and leading her former company in sales over a period of five years, landed Eva at Algorithm, Inc. She is a certified Macola support professional and Macola trainer. Her sales career also supported her Masters in Business Administration degree from Ashland University.
Fun Facts: Eva has been married 19 years and has a three year old son. She enjoys being outdoors with her family, cooking, traveling and exploring nature. Both Eva and her father-in-law have celebrated a hole in one and they tease her husband that their son may get one before him!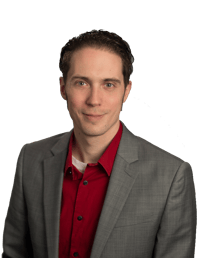 David Dozer
Business Systems Consultant
Role: As a Business Systems Consultant with Algorithm, David is responsible for working with customers to understand their diverse needs and challenges and utilize their software systems to best solve those challenges. Part of his duties are also to assist with establishing best practices and defining business processes that can help maximize ROI in business investments and in people. He also trains end users, creates reports, performs project management tasks and assists clients through implementation processes.
Background: David started his career in IT as the manager of a Help Desk at a large university and moved to Exact where he began working in the Quality Assurance department. After a few years he moved to Consulting where he specialized as a Technical Consultant and focused on Accounting, Distribution, and Synergy. After his stint in consulting he left Exact and spent time working for different customers where he served as the IT Manager and was responsible for every aspect of IT. David then came back to Exact where he once again consulted, this time in a senior role and served as a consulting team lead where he was responsible for a team of 7 senior level consultants. Finally, his last 2 years have been in the Product Management group of Macola where he was responsible for setting the product roadmap for Macola 10 and working with the development team to execute those deliverables. David has an undergrad in Accounting Information Systems and holds an MBA.
Fun Facts: David loves to cook and fancies himself an amateur Food Network taught "chef". When he's not writing SQL scripts for fun, he plays the bass guitar and is a heavy metal enthusiast.
Andy Arnone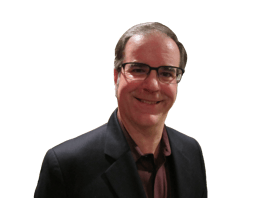 Network, EDI, and Database Consultant
Role: Founder of Direct One Networking, Inc., Andy assists customers with project management, managing Windows Server Network environments including all workstations, EDI (Electronic Data Interchange), designing, managing, and maintaining internal databases, and database/system administration of the Macola accounting/inventory software suites.
He also provides all aspects of computer support such as analysis, network design, troubleshooting, installation, and maintenance for numerous networks for his customers.
Background: Andy grew up outside Chicago, New Jersey and Omaha, Nebraska. He now resides in Portland, Oregon. He received a Marketing degree from Creighton University and an Information Systems degree from Portland State University. Andy was the Director of IT at a packaging company where he installed and ran Macola and implemented EDI in 1995. Andy started his own consulting firm in 1999 where he has continued to help customers with Macola and EDI, eventually developing EDI Conduit in 2012. Andy has advanced knowledge of Microsoft SQL, Exchange, and SharePoint, holds the MCP (Microsoft Certified Professional) designation and has advanced working knowledge of several EDI product suites.
Fun Facts: Andy is married with 2 teenage daughters. He enjoys playing guitar, golf, brewing beer and camping.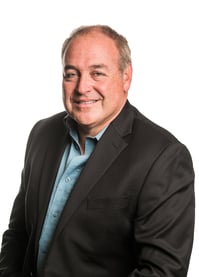 Steve Caldaronello
Business Development Manager, Western Region
Role: Steve works to develop new business and collaborates with the Algorithm team to provide Acumatica and Macola service and support for many of our clients on the West Coast.
Background: Steve has a long and successful track record with over 25 years of ERP experience. He has a heavy focus on the manufacturing and distribution verticals and prides himself on helping companies achieve maximum value from their ERP systems. Steve is an expert in solving customers' needs and has successfully helped guide hundreds of clients of all sizes over the years. As a continuous learner, Steve is a Certified Acumatica Sales Consultant, he stays ahead of the ever-changing ERP curve, and brings more than 5 years of cloud/SaaS sales experience. Steve attended Cal State Fullerton and continues to enjoy that perfect California weather with his family to this day!
Fun facts: In his spare time he is an avid racquetball player and enjoys traveling. He is married and has two children.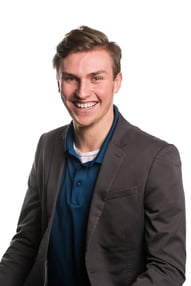 Liam O'Hara
Staff Accountant
Role: As a staff accountant, Liam is responsible for overseeing and performing financial month-end processes as well as maintaining customer contact databases. Any given day brings different challenges and tasks for him to tackle, but that's the allure of working for a small company!
Background: Liam was born and raised in Ohio. As the youngest member of the team he looks to the others as mentors as he continues to learn and grow his knowledge of the software and business processes. He is currently pursuing a Bachelor of Science in Business Administration with a focus in accounting from The Ohio State University.
Fun facts: In his free time, Liam enjoys coaching baseball and mentoring students at the local high school. He has two younger brothers with whom he spends the majority of his time, whether it be coaching them in sports, or just playing video games.



Emily Oswalt
F&A Administrator
Role: Emily works in F&A, helping to guide the administrative aspects of the business. She also assists with various aspects of customer service for Algorithm's clients.
Background: Emily attended Mount Vernon Nazarene University on a scholarship for soccer and academics. After the birth of her son Quinnten, she started work at Algorithm in 2017 and is furthering her education in business so that she can continue to succeed and grow as an Algorithm employee.
Fun facts: Emily is Mike's youngest daughter and the mother of his only grandson! Her hobbies include yoga, playing violin, and cooking new foods… but more than anything she enjoys hanging out with her son and watching him learn and grow. She is also a Star Wars junkie and aspires to one day attend Comic-Con in a full Queen Amidala costume.
Sean White
Marketing Director
Role: Sean is responsible for extending the reach of Algorithm's implementation services and creating opportunities with new and existing sites. He is in charge of expanding Algorithm's online presence through social media channels and inbound marketing. He ensures smooth communication with clients, as well as strong branding for Algorithm. Sean takes pride in finding new and interesting ways to generate content regarding ERP.
Background: Sean began his career in sales and marketing in 1997 and has expanded his service knowledge base to all aspects of marketing, including SEO, social media, brand management, online reputation, print collateral, consulting and website development.
Fun facts: Sean has been married since 2001 and enjoys his two sons and daughter. He loves to coach youth sports and spend time with his family. Sean is a very proud graduate of Ohio State University. He is an avid football fan, attending both home and away games, taking the kids, sometimes.