Algorithm is a Top-Tier Acumatica and Macola partner Based in Columbus, Ohio
Algorithm was started in 1993 as a certified, full-service Macola Software Channel Partner. Algorithm is committed to providing complete, long-term solutions, services and support to small and medium-sized businesses throughout the United States. Today Algorithm is the largest Macola business partner in the world and is an Acumatica Gold Certified Partner.
At the core of our process is the analysis of your business to discover and document your critical business objectives. From that, we are able to make informed recommendations on business solutions and software that will streamline your operations and improve visibility.
Algorithm's business experts hold numerous degrees and certifications, including CPA, MBA, MCSE, ACT, CCNA, APICS, Macola, Prophix, and Acumatica.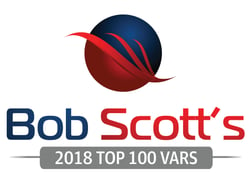 What Makes Algorithm Different from Other Partners?
One of the things that makes us unique in this particular industry is that our people are not only are experts in the software and in the implementation of that software but they go far beyond that to actually understand our customer's businesses and unique needs and try to develop and implement solutions that are tailored specifically for them.
When you work with Algorithm, you're not working with just one consultant, you're working with the team. Our team provides solutions and services that go beyond just the capabilities of one person. Therefore, you're getting a complete resource for all of your ERP and business needs.
Additionally, one important differentiator is that we're not strictly looking to sell software to our customers. We don't have products that are the main resource or the main revenue source for our business. Ultimately what we're trying to do is actually develop a plan that is best for our customers' needs—far beyond just software.
Our

History
1993
Algorithm is formed as a certified, full-service Macola Channel Partner - selling, implementing and providing on-going support of Macola Enterprise Resource Planning (ERP) solutions to manufacturers and distributors throughout the United States. Our fast rise and success - recognized by Macola as the top value-added reseller in North America - is a direct result of our commitment to client needs.
2001
Exact Software acquires Macola. Algorithm becomes a certified Exact Software Channel partner allowing us to remain dedicated to our clients and the solutions we have implemented and supported since our inception.
Algorithm Network Services is formed to help manage customers' IT infrastructure. Network Services range from assistance in determining hardware requirements to complete managed IT services.
2011
Algorithm Hosted Services is formed to provide on-premise or cloud deployments of Algorithm's Exact ERP software solutions.
2015
Algorithm becomes a Prophix partner and develops the integration to Macola's product line.
2017
Algorithm expands its product offering to Cloud ERP by becoming a Gold Certified Acumatica Partner.
Algorithm establishes a west coast presence.
Today
Algorithm continues its expansion and now provides client-centric products, services and support to hundreds of companies throughout the United States.